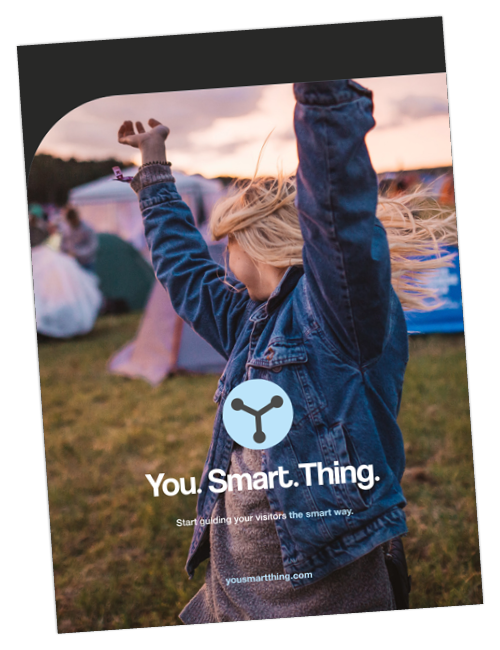 Festival travel makes a big difference...
The biggest in fact, with '
Julie's Bicycle'

recently citing that audience travel, on average, accounts for a massive 80% of a festival's total emissions.
Our guide explores the impact that festival travel has on the environment and how you, as event organisers can help visitors choose sustainable travel.
Guide highlights:
Exploring the lasting impact of travel
Making informed decisions with smart travel management software
Audits, data and revenue streams
Making sustainable travel the easiest option
Marketing and brand values
Working with suppliers and partners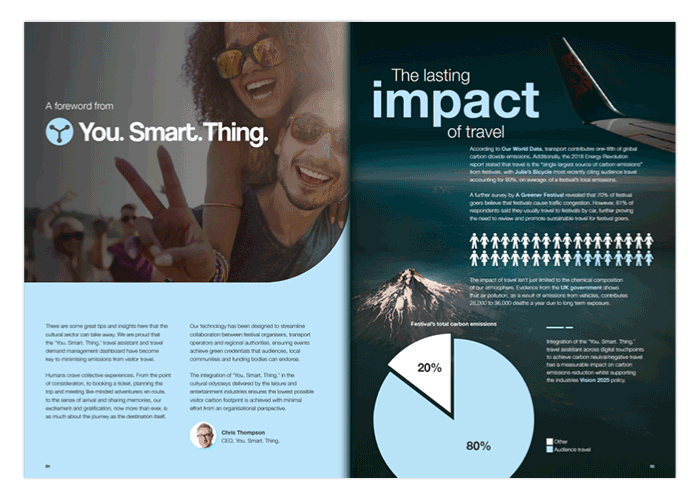 You're just 1 simple step away from 13 carbon busting tips...
Complete the form below to download your copy of the You. Smart. Thing. Sustainable Travel Tips Guide.